Dipset Reunion Tour
Posted by
admin
on Mar 9th, 2011 |
0 comments
The Dipset Reunion Tour is now out and coming to you. Yes once again the blend of Cam'ron, Juelz Santana, Jim Jones, Freekey Zekey. All on the same stage with a few other Dipset members. Doing all the Dipset singles. Plus all the Jim Jones lyrics, Cam'ron lyrics, Juelz Santana lyrics and Freekey Zekey lyrics. Yes!! all on the same stage one powerful hip hop night. NY another night to remember.
For your guys how just learning hip hop, and don't know the whole Dipset story behind the movement check it out!
Dipset Bio:
Dipset Reunion Tour
In April 2010, Cam'ron and Jim Jones announced they ended their feud. In June 2010, the Dipset reunion began with a teaser titled "Under Construction" and a street single, "Salute" produced by Araabmuzik. The song features Jim Jones, Cam'ron, and Juelz Santana. The remix features new Diplomat artist Vado with a verse added. Dr. Dre will produce on their upcoming album. Freekey Zekey announced that Dipset has signed a deal with Interscope Records.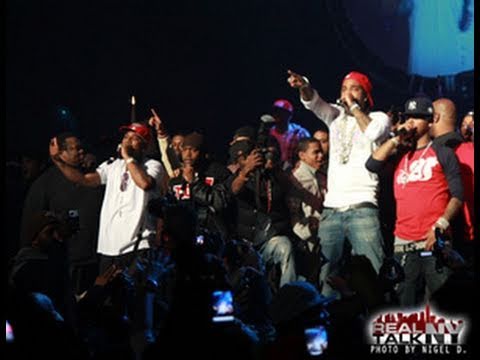 Tour Dates & Tickets
Thursday, March 17
Chicago, IL, The Congress Theater WWW.TICKETFLY.COM
Friday, March 18
Minneapolis, MN Epic
Wednesday, March 23
Buffalo, NY Town Ballroom
PURCHASE.TICKETS.COM
Thursday, March 24
Philadelphia, PA The Trocadero Theatre
TICKETMASTER.COM
Friday, March 25
Albany, NY Northern Lights
TICKETMASTER.COM
Saturday, March 26
New York, NY Best Buy
TICKETMASTER.COM
Thursday, April 7
Houston, TX Numbers
MYONSTAGEEVENTS.COM
Sunday, April 10
Austin, TX Emo's
TICKETWEB.COM
Saturday, April 16
San Diego, CA 4th & B
TICKETMASTER.COM