Kat Stacks Gets Beat Down By Hot Wings From Real Chance Of Love
Last night Kat Stacks caught another beat down this time it was a fare one. It was a fare one on one but looking at the pictures it looks like she wasn't no comp at all for Hot Wings from VH1's Real Chance of Love. We have video of Hot Wings cracking on Kat Stacks. Come In and see… 
Does Kat Stacks get love anywhere??? She went to Atlanta and got beat down, and she travelled to DC last night and got the same treatment. This time it was allegedly some one that she had beef with and didn't send any goons after her she actually handled her own business. Hot Wings from VH1's Real Chance Of Love didn't show Kat any love when she caught up with her.
Hot Wings….
In the past Kat Stacks called out Hot Wings because she thought she was Natalie Nunn and this is how Hot Wings responded.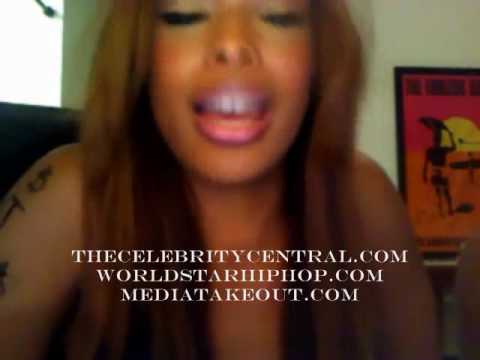 Last night in DC Kevin Durant was hosting a party and it's a small world the two ladies ended up in the same club.
Here's Kat getting tipsy
She looks like she was having a good time. Then it went down.
Then she had to get helped up
Then she falls down again and starts boo hoo crying